Blogs
All about beautiful living
Bank at your pleasure in & around Gems City
18 April, 2020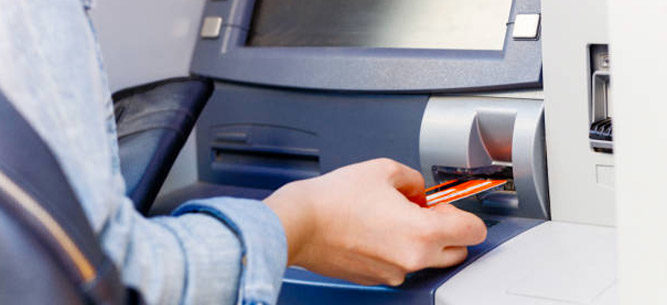 Apart from fine flooring and distance from the nearest metro station, there is a lot more to consider while buying a flat in Kolkata. One of the key reasons to consider is the locality having the number of banks and ATMs. Although all the banks nowadays can be mostly operated online, having some of the primary banks of India close to your new home really makes your stay convenient for a lifetime. From senior citizens to youngsters, all have their own benefits of having a bank and an ATM within the residential campus where they live in.
Every year the banking sector in India launches new schemes to benefit their customers. Moreover, senior citizens line up in the banks to receive their provident funds. For this reason, it is very necessary to live close to banks and ATMs to deal with such situations. As a result, Gems city has a unique provision of having a bank along with an ATM inside its own campus.
Not only an internal bank, Gems City, Joka brings to you the most affordable living in South Kolkata that comes with convenience of banking in its surroundings as well. The locality has several other banks and ATMs that are commonly needed for its residents.
SBI, Rasapunja Branch
As the oldest and the largest financial bank in India, the State Bank of India has the largest customer base along with a wide variety of financial services. Most of the pension holders have their accounts in an SBI branch where they line up every month to derive their monthly pensions. Located very close to Gems City, this SBI branch maintains many accounts of the people loving nearby. There is also another the SBI, Thakurpukur branch that is also nearby.
HDFC Bank, Thakurpukur
HDFC bank is one of the largest private sector lenders having many various accounts. Having an HDFC bank along with its ATM in the locality is convenient for the residents nearby. As it has a reputation for its service, many people prefer HDFC bank for convenient banking, both online and conventional.
Allahabad Bank, Thakurpukur
The residents of Gems City can also avail the services of Allahabad bank. As it is a localized bank with its Headquarter in Kolkata, many localities especially the residents of South Kolkata use Allahabad Bank a lot. Even various businesses in Kolkata, whether small or medium use Allahabad Bank for its financial operations. The Thakurpukur branch of Allahabad bank is the closest to the residents of Gems city.
Bank of Baroda
After the merger of Bank of Baroda with Vijaya bank and Dena bank, it has become the third largest bank in India after State Bank of India and HDFC bank. Various people in Kolkata operate their accounts in the Bank of Baroda. There are two branches of Bank of Baroda that surrounds Gems city from north-east and south-west. These two branches are Haridevpur branch and Bakhrahat branch.
Union Bank of India
UBI is one of the largest government-owned banks in India, having 4932 branches across the country. It offers various financial products that are on high demand in the current world of digital banking. Various residents in Kolkata along with small and medium business use UBI as their primary bank. There are two ATMs of the Union Bank of India nearby Gems City.
All the above primary banks are within the vicinity of the beautiful campus of Gems City in Joka. Travelling is also easy to and from Gems city, as it offers complimentary bus services exclusively to its residents and guests. The affordable living structure of Gems City is what makes it special and unique among all the other residential living projects in South Kolkata.
You Might Like...
24 November, 2023

When considering where to put your money, the options are plentiful...more

26 October, 2023

D-Day has begun, where 'D' stands for Delivery! Gems City has embarked on the journey....more