Blogs
All about beautiful living
The Benefits of Buying a Home at Gems City during the Covid-19 Pandemic
28 July, 2021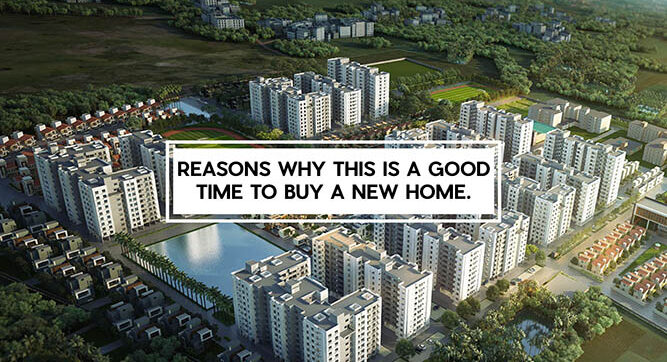 Buying a home is no longer a complex process during such a pandemic. Besides, this pandemic can be the doorway to owning a new home at Gems City with some enticing benefits. The beautiful gated community of the 50-acre residential project – Gems City epitomizes safe and secured living when such a contagious virus is at large.
An increasing number of homebuyers are booking new homes because Covid-19 has made them prefer having maximum facilities within the premises of their project and also because they want to avoid the expected rise in real estate prices in the upcoming years.
So, if you are looking for an apartment or bungalow in South Kolkata during this pandemic, Gems City is just the right option for you and your family. Let us see how.
65% greenery
Gems City offers beautiful living in a large project with a lot of openness with 30 acres of open space – Gems City offers a gated community with 65% open space and greenery. As doctors suggest staying close to nature yet avoid the crowd, it becomes difficult in a metro city like Kolkata. However, at Gems City you get to live close to nature by avoiding the hustle and bustle of the city.
Departmental store within the community
Perhaps the most challenging task during the pandemic is to get an ample supply of groceries and other essential items of daily use. In Gems City, you get access to an exclusive departmental store for its residents. Thus, your household neither runs out of daily supplies nor do you face the threat of getting infected by visiting a market with a large crowd.
On-call services
At Gems City, you have the facility to get numerous on-call services which are otherwise difficult to get during the pandemic. Such as on-call doctors, security, carpenter, plumber, electricians and more. This has been one of the moot reasons for which people have been booking their dream home in Gems City.
Low home loan rates and affordable price
You get easy and fast access to low-interest home loans from the nationalized banks tied up with the project. And, to put the cherry on the cake, it offers the most reliable and secured living facilities at an affordable rate. Hence, shifting from your old home to a full-fledged gated community like Gems City has become easier.
Restricted entry to the community
Apart from 24×7 CCTV surveillance, the security system at Gems City restricts the entry of strangers. This helps a lot to mitigate the spread of coronavirus by keeping the community safe and sound. Moreover, due to such a reason your children also get to enjoy the surroundings of the beautiful community without fuss or bother.
Central lawns, parks and a premium clubhouse
You may miss the gatherings you used to have with your friends and neighbours before the coronavirus struck with its immense force on us. But that is not the case anymore at Gems City as you have several central lawns, parks, gardens, barbeque areas and various open spaces where you can mingle with your neighbour by maintaining social distancing norms. What separates Gems City from the rest is its Opal premium clubhouse of 40,000 sq. ft where there is no access to strangers.
Yoga and meditation room
During the Covid, it is also important that we maintain peace of mind along with our health. At Gems City you get to yield all the benefits of regular yoga in small groups. At home, we may start doing yoga ourselves but lack the driving force that motivates us to continue the process. Hence, doing it with a small group by maintaining social distancing does the trick.
In-house AC community theatre and open areas
The project has both an AC community theatre and ample open space where you and your loved ones get a top-notch visual experience both indoors and enjoy outdoor events at the open areas. It might have been months or even more that you had a good movie experience with your friends or family in cinema halls. In Gems City, you get to access an AC theatre dedicated to the residents of Gems City which does not necessarily remain close during any lockdown.
Easy quarantine facility
Gems City offers its residents a dedicated guest rooms where you can keep your visitors as well as your family members safe from the infection. Having a visitor to your place has not been a challenging experience anymore during the Covid19 outbreak. You get to access the guest rooms in a jiffy where you may self-quarantine or keep your guests.
Dedicated bus service
By residing in Gems City you may avoid travelling by public transport. Here, you and your family members get a bus to drop off and pick you up to and from the Tollygunge and Joka metro stations. The buses leave at regular intervals from the community and maintain social distancing norms, unlike any public transport vehicle.
Laundry service for the residents
Keeping your daily used clothes and curtains clean has become all the more essential during such a pandemic. However, washing the clothes regularly can really be a cumbersome and time-consuming task. Not anymore. Gems City facilitates its residents with exclusive laundry services where you get hassle-free service.
In-community ATM and Bank
During the Covid19 pandemic, visiting banks and getting a quick service has become difficult because of more demands and lesser banking staff. It is no longer impossible as Gems City is the only residential project in South Kolkata that has a bank within its community along with an ATM. You no longer have to visit faraway banks or wait in a never-ending queue to get a financial service.
Nowhere in a metropolitan city like Kolkata you get to experience all these facilities in a single community that is also within your budget. Gems City is also working effectively to have a hassle-free and hygienic site visit during this pandemic. So what are you waiting for? Call us on 03340401010 and book your slot now
You Might Like...
24 November, 2023

When considering where to put your money, the options are plentiful...more

26 October, 2023

D-Day has begun, where 'D' stands for Delivery! Gems City has embarked on the journey....more