Blogs
All about beautiful living
Convenience & affordability in Joka
26 December, 2018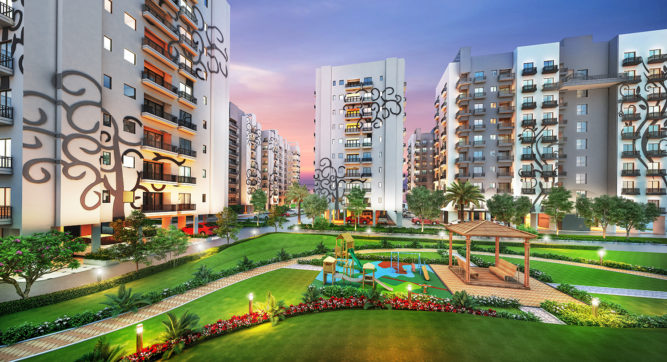 Joka is certainly the most exciting real estate destination in Kolkata right now. With the metro line soon to be launched, developers are gearing up to meet the demands of the emerging market in the area. The Gems Group sees great potential for development of high quality affordable housing in the region and is providing a long list of desirable facilities & conveniences at affordable prices.
The success or failure of any residential project relies heavily on the balance between facilities provided and affordability of the property. The demand for affordable living is soaring in mid-level executives who also seek great connectivity and ease of living. This segment has shown maximum growth in the real estate sector in India. Since 2011, the price of construction has gone up by 10-15%; however, the price of real estate has remained more or less the same. This is a great advantage to home buyers, especially those looking for budget flats. Further, obtaining home loans for budget flats—under 25 lacs—has become much easier, so much so that it is driving the growth of the home loans market.
Data shows that families prefer localities in the South-West part of Kolkata like Taratala, Joka, Behala etc. The share of enquiries for flats in April-June 2018 was divided as follows – 71% for the South-West and 29% for the South-East part of Kolkata.
Given this demand, the Gems Group has come up with a 50 acre cluster of residential projects called Gems City. It is one of the biggest affordable housing projects to have ever come up in Kolkata. Offering 1 BHK apartments starting at 9 lacs, the prices are well below market standard for the scale of the project & facilities provided. The most attractive aspect of the project for budget home buyers is the range of facilities, amenities and conveniences at Gems City. Families can imagine their daily lives being convenient at this property—multiple convenience stores, bank/ATM, doctor's chambers etc. are within the premises—and especially the residents' only AC bus service.
All in all, Gems City has all that families are looking for in their dream home environments at the most affordable prices available in the market right now.
You Might Like...
24 November, 2023

When considering where to put your money, the options are plentiful...more

26 October, 2023

D-Day has begun, where 'D' stands for Delivery! Gems City has embarked on the journey....more