Blogs
All about beautiful living
How to choose the right residential project near Joka?
21 July, 2019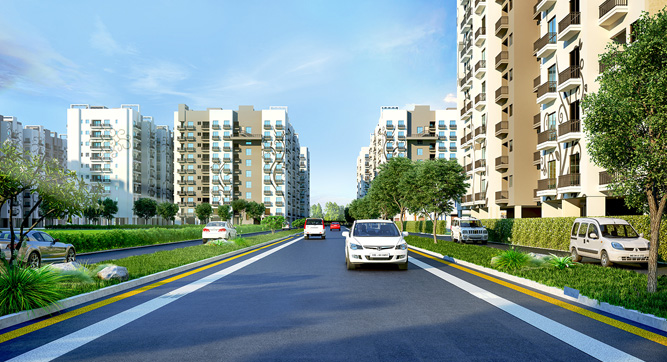 There are multiple upcoming residential projects in Kolkata since the real estate market is growing rapidly. Different residential projects are neck and neck, providing the residents with the utmost luxury in some of the most beautiful projects with mesmerizing infrastructures and every possible amenity. The fact that there are too many options to choose from, makes it very difficult for people to decide on which residential project to invest in. The development of the fringe areas of South Kolkata has given huge scope for the real estate developers here – who are now focused on providing some of the most beautiful living experiences for families. At this point in time when all of us aspire to experience a modern urban lifestyle, large real estate projects with a host of facilities and a community life are exactly what we are looking forward to.
However, choosing which residential project in South Kolkata is best for you could be a tricky decision, so here are some points that could help you find the best suitable house for sale in South Kolkata:
Check for connectivity:
While choosing your new home, make sure that the location of whichever residential apartment in South Kolkata that you are considering is well connected with the city. One should always be careful to note the transportation facility available, such as metro, buses, autos etc. noting distance from the airport is important, too. Look for residential projects which are close to the Joka metro station and also have other conveyance options to and from the metro station.
Project Amenities:
The most preferred requirement these days are modern lifestyle facilities for an enjoyable lifestyle. Choose a project which offers comfort, convenience and a modern lifestyle, with ample open space. One such upcoming residential project in South Kolkata is Gems City – it offers the residents' facilities like gym, clubs, pool, large playgrounds, indoor games rooms, convenience store, bank / ATM, community theatre and banquet halls etc.
Buying options:
Different residential projects offer different options in flats and bungalows for the residents. You should choose what suits you the best, depending upon your requirements and budget. Planning for the future needs are important since a home is a long-term buy. Gems city offers affordable housing options in 1 BHK, 2BHK, 3BHK flats, and Bungalows in South Kolkata – it is one of the most affordable real estate projects in the region.
Enquire about the price:
If you are planning to buy a residential apartment in South Kolkata, you better research about the prices before investing. Look for a project that offers you luxurious residential flats in South Kolkata for an affordable price. You may check options in Gems City, they would surely have a house that fits your requirement and exceeds your expectations.
Understand the financial process:
Buying a home involves complicated paper-work and multiple trips to the bank, realtor and court. Do it once and it do it right; and for that you need to understand the process really well. Read the application form many times over; clear all your doubts before putting your signature on anything; reassess if you will be able to pay all your dues on time and understand the fine print. If you have been careful at every step, you should not have any troubles.
These are some of our tips to home buying for families who do not have much experience in the process. At Gems City, we try to make this process as easy as possible, with straight-forward contracts and accessible assistance. In our hope to help you lead a beautiful life, Gems City is committed to being a trustworthy project from a trustworthy builder.
You Might Like...
24 November, 2023

When considering where to put your money, the options are plentiful...more

26 October, 2023

D-Day has begun, where 'D' stands for Delivery! Gems City has embarked on the journey....more