Blogs
All about beautiful living
Enhance your living experience in a post covid world with some advanced balcony decoration ideas
16 June, 2020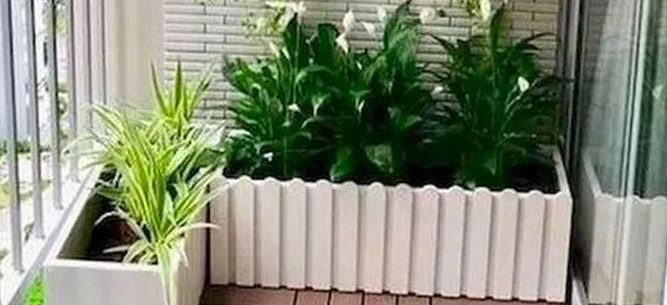 The lockdown across the world has augmented the need for open-spaces within our houses. Along with lawns and rooftops, balconies stand at the pivotal point to have a closer glimpse at the nature during the on-going lockdown. Hence, we should specially emphasize on balcony decoration that helps to adapt in the aftermath of covid-19.
As we are stepping forward to embrace this "new normal", everything around us are being modified to have shaped up into our lives in new ways. Altering your home along with our lifestyle come along. Our balconies, terraces, backyards play an important role to keep ourselves calm and content during the lockdown and also to maintain the norms of social distancing.
Let's catch up with some of the new trends in balcony decoration for an enhanced living experience
Eye-soothing colours and lights
Being locked down within the perimeter of your house can be more frustrating with time. Going out can be the only way to escape from it but that is too risky. Therefore, we should see what ever soothes our eyes and calms our senses. Colourful walls are getting outdated as the interior experts believe that using light colours on the walls keep us away from anxiety. Paint the walls of your balcony with the most light and eye-soothing colours to have a relaxing experience. Use eye-soothing lights to go with it during the evenings. Do not cram the wall with more wall-hangings to make the environment claustrophobic.
Balcony gardening
Balcony is the most convenient way to get close to the nature, while being at home-quarantine. Get closer by indulging yourself in gardening in your balcony. Surf the internet to check out the best balcony garden ideas online and choose the best that goes in sync with the space and size of our balcony. Spending time amidst the beauty of plants and flowers boosts positivity within the mind. Besides, there are several health benefits of gardening that adds up to maintain your mental health. The most vital benefit being is that it helps to combat loneliness amidst the state of fewer socializing opportunities.
Optimum use of furniture
In order to chase extensive balcony furniture ideas, many often tend to congest their balconies without realising its aftereffects. A balcony crammed with furniture does not only compromises its beauty but also kills the peace of mind. Hence, a proper plan to customize your balcony according to the requirement is imperative. Do not opt for heavy furniture. Choose among the wide range of simple sitting arrangement such as installing a swing would be the best way to relax in a balcony. If your balcony has an overhang, secure a swing so you can relax and look at the view from a greater height. Just add some throw pillows for comfort.
the wall dubiously.
Shield it from harsh weather
As balconies take us close to nature, it is prone to get messy after a heavy shower or a storm. Besides, it is important to sanitize and clean the balconies quite often, while the outbreak of coronavirus is at large. All these, augments the requirement of having an efficient waterproofing system in every balcony. Even the scorching rays of sun in hot summer can damage your balcony furniture and upholstery. Thus, make sure to install proper shading facility to maintain your balcony. Also, use outdoor weather-proof upholstery fabric that would stand the test of time.
Have a neat and clean settlement
It is now perhaps the most fundamental step of adapting your balcony to meet the demands of the post-covid world. As balconies are exposed to the outside world, keeping it germ free is highly essential. A neat and clean balcony comes with numerous mental and physical health benefits. Get rid of the unwanted stuffs from the balcony and sanitize the area regularly to keep it germ free. Moreover, protect your balcony from bird droppings. In India, various birds, especially pigeons gather around balconies and make them dirty. Hence, you need to shield your balcony against birds by following some useful tips online.
Gems City understands the importance of open spaces in the post-covid world. As a result, it has paid special emphasis on its home balcony design, gardens, playgrounds, jogging tracks and premium club house of 40,000 sq ft. It has advanced weather-poof technology for all the balconies within the entire project. Moreover, the beautiful view from each balcony depicts the vast expanse and greenery of the project. It is the most affordable close-to-nature residential project in Kolkata.
You Might Like...
24 November, 2023

When considering where to put your money, the options are plentiful...more

26 October, 2023

D-Day has begun, where 'D' stands for Delivery! Gems City has embarked on the journey....more