Blogs
All about beautiful living
Reasons to Live in Kolkata; the City of Joy
23 June, 2020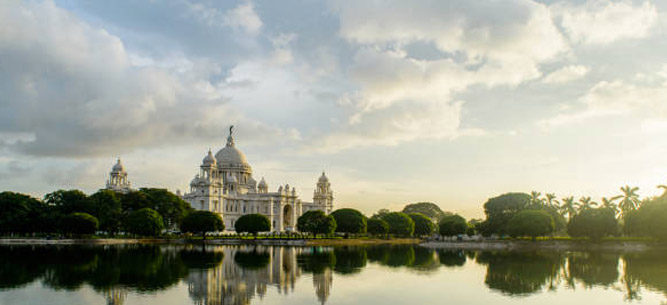 There is not one but several reasons why one will choose to live in Kolkata. With a population exceeding 4 billion, Kolkata is the second biggest city of India and probably a much homely and cosy place to reside.
Kolkata is often known as the City of Joy because of its rich culture, festive, aura, diverse cuisines, artistic tastes and customary traditions followed over generations. To sum up, there are some very strong reasons for choosing this place over any other city in India.
Culture and festivals
This city is known for its culture and festiveness. Kolkata celebrates all festive events with great pomp and joy. World's famous Durga puja is celebrated in a completely traditional way in nowhere other than Kolkata. Several people across the world visit Kolkata during this time of puja. Even Christmas and New Year's Eve on one hand and Eid-ul-Fitr on the other hand, both are celebrated with equal depth and devotion. Diwali, often known as the festival of lights is another festival of love, celebrated joyously in Kolkata.
Cheap and affordable stay
Nowadays, other metropolitan cities in India, staying is very much lavish and expensive. Starting from transportation charge to foods, everything burns a hole in the pocket. If one thinks of owning an apartment, then he or she must be financially overwhelmed to do so. 
Here you get a diverse range of new flats for sale in Kolkata within your budget. Apart from stay, travelling, eating or doing any other necessary activity is much cheaper when compared to other metropolitan cities.
For instance, the affordable residential project of Gems City offers a wide range of 1BHK, 2BHK and 3 BHK apartments along with beautiful bungalows and necessary amenities under one roof.
Diverse cuisines
When it comes to satisfying ones taste buds, with a varied range of food then Kolkata is the best choice. From Oriental to Mughlai, from Continental to Italian and the most famous Bengali food cuisines are all available in Kolkata. Along with its varied cuisines, this city is also famous for its wide range of sweets including Mishti Doi (sweet curd) and Roshogolla. Biryani and Hilsa fish curry are another two mouth relishing dishes enhances the fame of the city.
Shopping hotspots
Kolkata is home to many popular shopping malls, roadside markets and there are a lot of handicrafts exhibitions that are widespread in the city. Shopaholic people can choose their product of desire from a wide range of products and at various price tags. Some notable shopping hotspots are the Hatibagan Market, the New Market, Burrabazar Market, South City Mall, the Quest Mall, City Centre Malls, the Gariahat Market and so on.
Ease of transportation

Kolkata is probably the only metropolitan city in India where people can find a wide range of transportation options, based on their preferences and affordability. It is one of the few cities in India that avails trams and Tanga rickshaws. People can easily travel in either government or private busses, running across various routes in Kolkata. Not only the transportation charge is cheaper but they are also convenient for travelling. The Metro Railway service in Kolkata is the city's heritage.
Residential projects in Kolkata like Gems City, have their own transportation facility to easy out a daily living for their residents.
Generosity and cordial behaviour
In Kolkata, people mostly come with humble and generous behaviour and a wide percentage of them are generally helpful from all aspects. One can always have a good time living in a residential complex because of the cordiality received from the neighbours. There are community programs, cooperation among people, recreation and gossip among people from all age groups.
Gems City facilitates an exquisite  40,000 sq ft clubhouse exclusively for its residents for a better community living experience.
The more you want, Kolkata has much more to give. It is not just a city but a well-planned home with a revolutionary heritage for you and your family. Thus, the reasons to live in Kolkata are truly worth it.
You Might Like...
24 November, 2023

When considering where to put your money, the options are plentiful...more

26 October, 2023

D-Day has begun, where 'D' stands for Delivery! Gems City has embarked on the journey....more