Blogs
All about beautiful living
The importance of open space in residential areas
22 September, 2019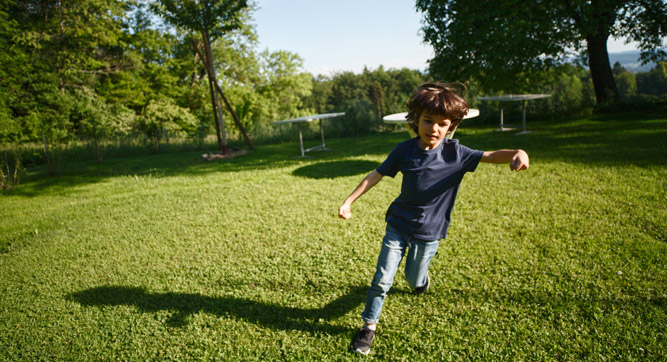 Gems City's success is aided by the open space it provides to its residents; the proximity to nature and the lush gardens leaves a positive impression on all those who visit us.

As we all know, open space, greenery, and a natural setting is deeply beneficial to people of all ages. At Gems City, we work closely with architects and landscape designers because we feel that there is a need to rethink our urban biodiversity and maintenance of essential ecosystem. By setting aside 65% area for openness, Gems City wants to create the greenest living environment for residential flats in Joka and Thakurpukur, while also abiding by the principles of sustainable development.
Contemporary real estate projects have disproportionately favoured function over open space – which over the years has resulted in a severe lack of open space and greenery in residential areas. However, Gems City wants you and your family to have beautiful lives, every day and so we have prioritised green spaces which contribute to the improvement of outdoor life. There has been a lot of research regarding the evaluation of urban spaces and their effects on the environment, open spaces play an increasingly major role in the sustainable city development processes because of the expansion of the city and also the growing population.
Further, Gems City's has Bungalow apartments near Joka, offering an unmatched lifestyle close to nature.
Past development activities and lifestyle have resulted in major environmental damage. Due to this ecological imbalance and unhealthy human activities, there have been consequences, like if we look at the recent events a record-breaking fire raged through a huge area of Amazon, Brazil. Causing the most intensifying fire of all times, this situation is probing us to have more green spaces now, especially during urbanization.
Open Spaces provide several benefits like social, aesthetic and economic improvements to those inhabiting urban areas. Parks and greenbelts consume all the unwanted carbon dioxide and also contribute to preventing the urban heat effect of large built-up areas. Greenery in the tropical region is known to absorb a major amount of carbon per hectare per year and as such represent a huge potential for climate change-related mitigation benefits.
This is the major reason why we paid special attention and did complete research while designing Gems city and allowed it to be as green as possible to provide a healthy life for the residents. 65% of the area of this project is covered with lush greenery that not only exhibits nature's beauty but also provides fresh air in the environment. There are multiple landscaped gardens along with jogging tracks, cycling tracks, morning walk area, acupressure walk area, rock garden, and flower gardens.
A novelty of Gems City's offerings is that despite being an affordable residential project in Joka, Gems City has arrived in the city's real estate scenario with positive messages for interested home buyers looking for 1,2,3 BHK apartments near Thakurpukur.
You Might Like...
24 November, 2023

When considering where to put your money, the options are plentiful...more

26 October, 2023

D-Day has begun, where 'D' stands for Delivery! Gems City has embarked on the journey....more