Blogs
All about beautiful living
Top 5 Interior Design Trends In 2020
5 February, 2020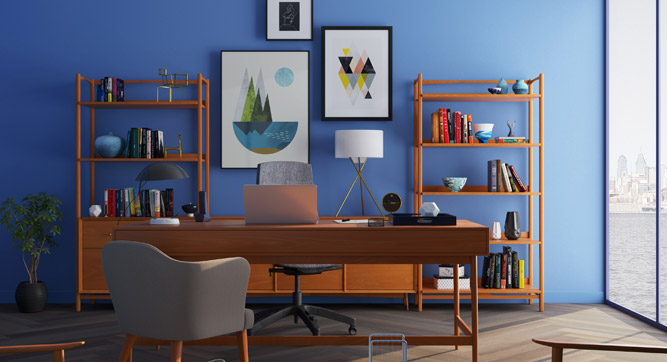 Buying a new apartment is one thing but preparing it for living in it is something that also requires considerable thought. An apartment is only half ready if you do not give it the right shape before your house entry ceremony. If you are looking for buying a flat in Kolkata, you must consider the vital add-ons to make the apartment completely ready for your family. However, the process of interior decoration does not necessarily have to be expensive.
With each day of technological evolution, interior designing is getting better but expensive. However, there are a few trending interior design ideas to save your pocket. Whether you are in the search of a small 1 BHK apartment or a large 3 BHK flat in Kolkata or even a bungalow, following are some of the most doable interior design ideas which you might like to consider.
Paper lampshades
Nowadays, people do not waste money for luxurious chandelier lights. As a result, the usage of paper lampshades has increased quite largely in the last decade. The best part about paper lampshades is that when it comes to pricing, there is no comparison with chandeliers. Paper lampshades are cheaply available in India and are easily replaceable, which makes its maintenance cost to absolute zero. These lights hang beautifully from the ceiling, making any living room or dining space exquisite.
Beautiful art frames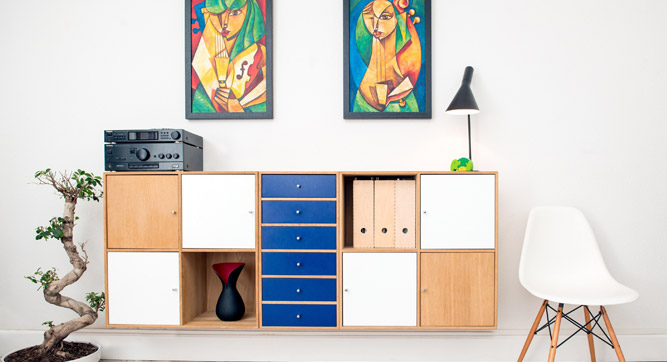 Different rooms in an apartment need to have art placed in the right manner in order to acquire its uniqueness. There is no need to buy expensive paintings to make your rooms look more elegant. There are various art paintings and even posters that are used after framing them on the display walls of your rooms. Along with such pictures, you may also consider having a separate wall for framing some memorable moments for your family. This makes any house worth calling your home as it increases positive energy around.
Customized furniture
Living together does not necessarily mean over-crowding your home with furniture that does not suit your apartment. Overstuffing your house with furniture has a lot to do with generating negative vibes at home. Therefore, use only customized furniture that exactly go with the flow of your flat and keep enough space for flexibility in movement. For instance, if you have a staircase in your bungalow, build a customized shelf unit under it, which can serve as a display space for your living room décor accessories. Customizing the furniture is the best way to minimize expenditure on unnecessary items at home. Besides, it makes your apartment elegant and more functional.
Stylish wallpapers
The walls of your apartment remain as the core of display. This is why painting them with soothing colors is highly important to make your house a place to live. However, high-quality painting may dig a hole in your pocket. Hence, if you have a limitation in your budget, consider using stylish wallpapers on the walls as they are cost-effective. Using wallpapers is very easy and they last 3 times as long as paint. Wallpapers come with a variety of designs and help to highlight walls more effectively than just normal paint.
Plants, Aroma candles and flowers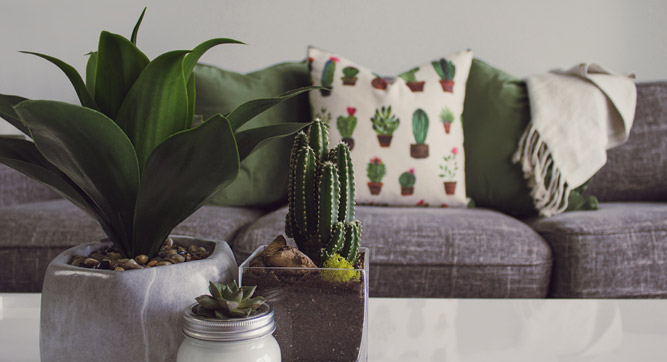 Another cost-effective way to keep the environment at home soothing is the effective use of plants, flowers and aroma candles (or dispensers). Using of room freshener sprays emit CFCs and have harmful effects on the environment along with children and pets. Therefore, use flowers and aroma candles to give your home and bathroom a spa-like soothing atmosphere. You may also use aroma dispensers instead of candles. This has no harmful effect and makes your rooms smell and feel good. It takes away stress after work and makes you feel relaxed.
Affordable housing has been in trend in India, let alone in Kolkata. For this reason, interior designers all across the world are coming up with new affordable interior designs every year. If you are planning to buy a new apartment in India, these are the most trending interior designs to consider within the budget in 2020.
You Might Like...
24 November, 2023

When considering where to put your money, the options are plentiful...more

26 October, 2023

D-Day has begun, where 'D' stands for Delivery! Gems City has embarked on the journey....more